Advisory Board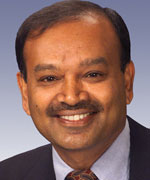 Dr. Meyya Meyyappan, Ph. D.
Chairman of Advisory Board
Dr. Meyyappan brings his extensive experience and expertise in emerging energy, specializing in nanotechnology and alternative energy, including a broad knowledge of solar energy to his advisory role. He is recognized as a worldwide expert and resource in these areas.
His accomplishments include: 18 books; 13 patents; 180 professional journal articles; 9 magazine and press articles; 37 publications in symposium proceedings; 209 conference presentations; 148 invited seminars; 53 nanotechnology business and educational conference lectures and related activities; and other professional activities.
He is an elected Fellow of Institute of Electrical and Electronics Engineers (IEEE) and the Electrochemical Society; an elected Fellow of American Vacuum Society; recipient of the Presidential Meritorious Award by the U.S. President; and, has received numerous honors and awards for his many technical contributions.
He has also been extensively interviewed by and quoted in the media including TV, newspapers, magazines, radio and Internet publications. His media coverage includes numerous foreign countries such as U.K., Germany, Norway, Switzerland, Italy, Spain, Poland, Japan, Korea, Taiwan, Singapore, India, Croatia, and Canada.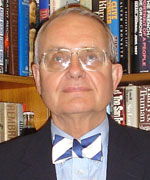 Dr. Richard Bilas, Ph.D.
Member of Advisory Board
Dr. Bilas brings his extensive knowledge of energy issues from his service as President and a Commissioner of the California Public Utilities Commission, a two term Commissioner of the California Energy Commission, a Professor of Economics, and as an industry consultant to his new role of Advisor to Our Company.
Among his many accomplishments he has held the John A. and Donnie Brock Chair in Energy Economics and Policy and was Director of the Institute for Energy Economics and Policy at the Sarkeys Energy Center at the University of Oklahoma; was a member of the Board of Directors of the National Regulatory Research Institute; was a member of the Board of Directors of the Western Economic Association International; was on the Advisory Board of "Energy and Environmental Management" magazine; is a member of the editorial board of the Western Economic Association International's "Contemporary Policy Issues"; and has published three books, which have been republished internationally, and numerous academic and trade journal articles.
He is a former Fulbright scholar to the Philippines, a member of Phi Beta Kappa and a member of the distinguished Mont Pelerin Society, which includes seven Nobel Laureates. He has also been honored with two Valley Forge Certificates for newspaper columns, and a United Press International Citation for Best Radio Editorial Commentary.
He currently is a Visiting Professor at the Citadel where he was named M.B.A. Professor of the Year for 2008 and an Adjunct Professor at the College of Charleston where he was named Outstanding Adjunct Faculty Member for 2008.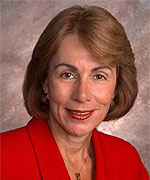 Sunne Wright McPeak
Member of Advisory Board
Ms. McPeak brings her extensive appointed and elected governmental and senior business experience to her advisory role. She is currently the President and CEO of the California Emerging Technology Fund. Previously she served as Secretary of the California Business, Transportation and Housing Agency, the largest state Agency, responsible for more than 42,000 employees and a budget in excess of $11 billion. She significantly improved performance and productivity in all departments, while generating over $180 million in savings. She also provided key policy leadership to help develop and implement major investments in infrastructure and to foster groundbreaking regional "smart growth" planning.
She also served as: President and CEO of the Bay Area Council; President and CEO of the Bay Area Economic Forum; more than fifteen years as a member of the Contra Costa County Board of Supervisors; on the Faculty of the Public Health Leadership Institute; and on the Boards of Directors of First Nationwide Bank, Simpson Manufacturing Company and the Bay Area Air Quality Management District.
Her other public service includes: Director, California Foundation for the Environment and the Economy; Past President, California State Association of Counties; Founding Co-Chair, Bay Area Alliance for Sustainable Communities; Founding Member of the Board of Directors, BRIDGE Housing Corporation; Co-Chair, CalFed Bay Delta Advisory Council; and, Director, United Way of the Bay Area.
Her many honors include two honorary doctorates from California State University East Bay and John F. Kennedy University, and being named "Woman Who Could Be President" by the San Francisco League of Women Voters.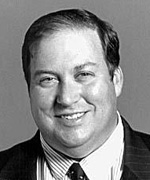 Dr. Phillip Romero, Ph.D.
Member of Advisory Board
Dr. Romero brings his extensive governmental, business and financial networks and his background in think-tank economics, corporate strategy, and high-level public policy to his advisory role. He has been the Chief Economist for the State of California, consultant to the White House and the Governors' of California, Illinois and Oregon, Dean of the University of Oregon's Lundquist College of Business, is currently serving on two Oregon state commissions: the Governor's Council of Economic Advisers, and the Comprehensive Revenue Restructuring Task Force, appointed by two Democratic governors.
He is a member of the Council on Foreign Relations and a recipient of its Ford Foundation Economics International Affairs Fellowship; a Distinguished Visiting Fellow at Stanford's Hoover Institution; a Senior Fellow in Business and Economic Studies at the Pacific Research Institute; on the governing board of the California Legislature's Bipartisan enter for Research on Policy.
He has also been a member of two states' Governor's Councils of Economic Advisers (appointed by governors of both parties), and a founding member of the Pacific Council on International Policy.
He has: published numerous research papers on a range of strategy and policy topics, including nuclear arms control, selecting Presidential advisers, international economic growth, and crisis management; co-authored five books; been a prolific author of newspaper opinion articles; been interviewed by virtually every major news outlet, as well as major television and radio networks; and, averaged as high as 100 speeches per year.