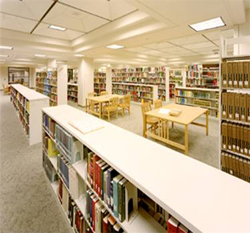 Our lighting services team offers no cost feasibility studies, detailed energy surveys, electrical engineering, full installation, rebate processing, EPAct and LEED certifications.
We have engineered and built lighting upgrades for more than 300 schools as well as many other types of buildings including hospitals and governments. For example, before upgrade a school spends approximately $130 per student on electricity and $75 per student on gas bills each year (U.S. EPA, 2008). Depending on the age of the facility and when it was last upgraded, we can save almost 50% of that cost. Even buildings upgraded as recently as 5 years ago may attain savings of 20% or more with the newer technology.
Eco Friendly's Total-Value Approach to lighting projects enables you to consider and select the optimal blend of lighting enhancement, energy-savings, and maintenance reduction, all of which enable you to reduce operating costs and minimize your carbon footprint. Every project aspect is value-engineered to maximize your return-on-investment and ensure a top quality lighting installation.